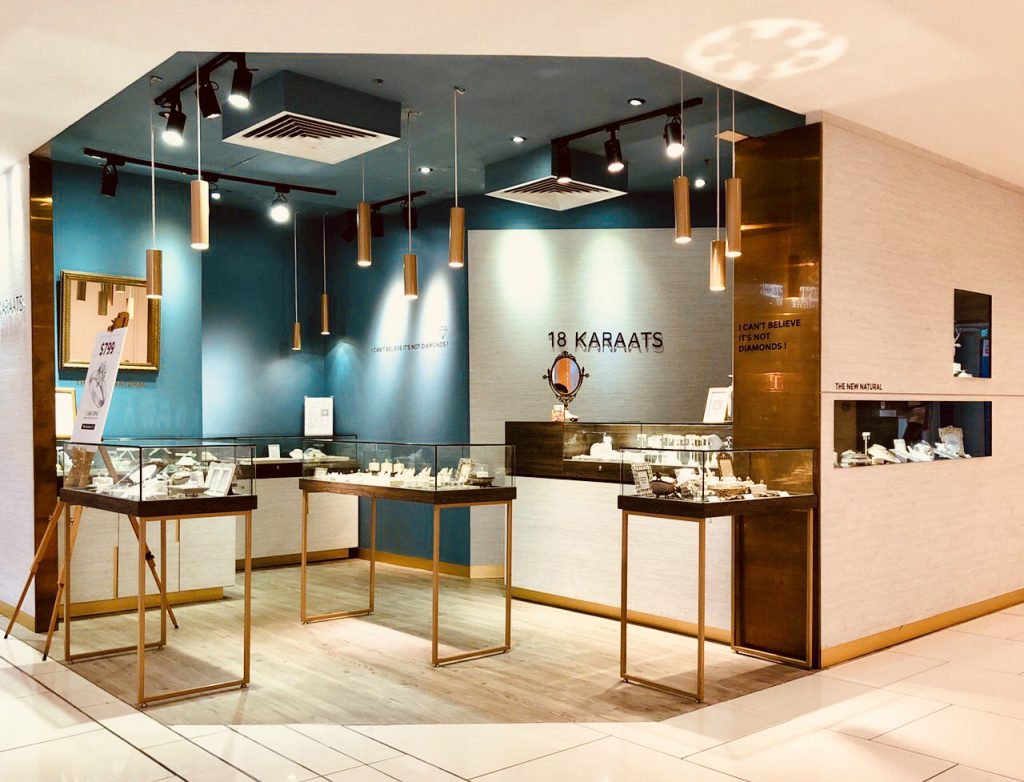 Founded in 2007, 18 KARAATS is a Singaporean brand that specializes in customizing alluring engagement rings, weddings bands, and every day jewellery using diamond alternatives – brought to life with exquisite Hong Kong craftsmanship.
Inspired by life, love, and sparkle – we only choose the shiniest and most high-quality simulated diamonds, lab-grown diamonds, and moissanites to make our jewellery.
All of our masterpieces are 100% handmade and designed in-house, and using only luxurious and authentic 18k (750) solid gold. We are the combination of pure love and pure chemistry, and we are proud to say that our jewellery is eco-friendly and conflict-free.
Dedicated to bring you diamond alternatives that are just as timeless and beautiful as natural diamonds, we are confident that you find something that you love. If not, share with us your vision and we will do our best to transform them into reality!
Simulated diamonds are the diamonds of the future, and we are proud to be a part of it. Whether you are simply trying to add some glitz and glamour to your wardrobe or picking out an engagement ring to pledge your love to your partner – let us bring you on a journey of love, light, and sparkle today!
MOISSANITES MOISSANITES MOISSANITES MOISSANITES MOISSANITES MOISSANITES MOISSANITES MOISSANITES MOISSANITES MOISSANITES MOISSANITES
MOISSANITES MOISSANITES MOISSANITES MOISSANITES MOISSANITES MOISSANITES MOISSANITES MOISSANITES MOISSANITES MOISSANITES MOISSANITES
MOISSANITES MOISSANITES MOISSANITES MOISSANITES MOISSANITES MOISSANITES MOISSANITES MOISSANITES MOISSANITES MOISSANITES MOISSANITES